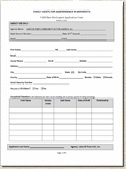 Family Assets for Independence in Minnesota Application
---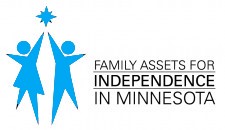 ---
The Family Assets for Independence in Minnesota (FAIM) program assists low to moderate-income working adults with saving money for higher education, home purchase, or starting or expanding a small business. Thanks to the contributions of the federal government, state government, and charitable foundations, money saved by participants is matched at a 3:1 ratio. By saving $40 every month, participants can save up to $960 over a two-year period and receive a $2,880 match for a total of $3,840. The $3,840 savings may be used towards one of the three options listed above.
All participants in the FAIM program are required to attend a 12-hour financial literacy course and complete 10 hours of asset specific training. All required training is FREE!
• Clients interested in starting or expanding a business will work with the Small Business Development Center to complete a business plan.
• Clients choosing to purchase a home are required to attend Home Stretch through Central Minnesota Housing Partnership.
• Clients interested in the education model will work with a counselor on school preparation, financial aid application, career counseling, course registration, and institutional orientation.
ELIGIBILITY
The current general and income guidelines to qualify for participation in the FAIM program at Lakes and Pines are:
• Age 18 years or older
• Must have some source of earned income. Earned income can be from recycling aluminum, snow shoveling, babysitting or other self-employment
• Have earned income at the time of enrollment and to save in your FAIM account
• Be a resident of Aitkin, Carlton, Chisago, Isanti, Kanabec, Mille Lacs, or Pine counties at time of participation in FAIM
• Have assets of $10,000 or less. This does not include your home or one vehicle.
• Have combined income at or below 200% of poverty (for example, a household of two with gross income at or below $32,920, income guidelines for other size households can be found in the FAIM brochure, link below))
• Must not be in default of student loans
• No IRS tax liens
---
Click Here for FAIM Application
For complete eligibility guidelines, click here to view the FAIM brochure.